Digitizing infrastructure
From track renewal and maintenance to monitoring at-risk assets, your railway network is built on data.
What if you could rely on this data to keep rolling at all times, whatever the location or conditions? What if you could deploy more smart devices, to connect every static and moving asset across your entire railway network?
Krucial CONNECT gives you industrial-grade connectivity, everywhere.
No cellular coverage? No mains power? No problem. Our technology keeps mission-critical data running across your systems and workflows, no matter what. So your data remains reliable, accurate, and secure—always.
Infrastructure: how it works
Simply connect IoT devices, such as sensors, to securely transmit data via LoRaWAN from your assets, sites, infrastructure, and buildings. Krucial CONNECT automatically switches between satellite and cellular, so your operational data keeps flowing. Durable, futureproof, it can be deployed anywhere – even your more remote and hard-to-reach sites. And thanks to a robust API, you can easily integrate with internal systems and workflows, so you have the data you need to make informed business decisions – fast.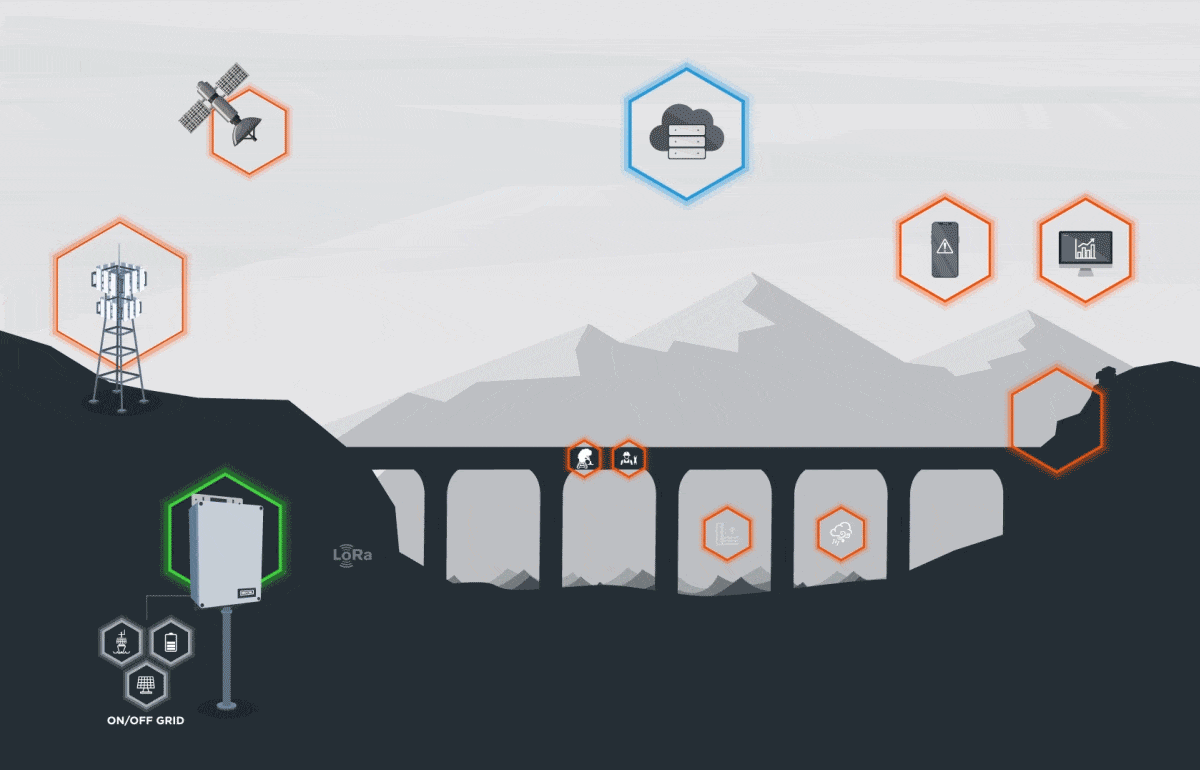 The benefits of Krucial Connect
Visibility of dispersed assets
Interoperable with in-house systems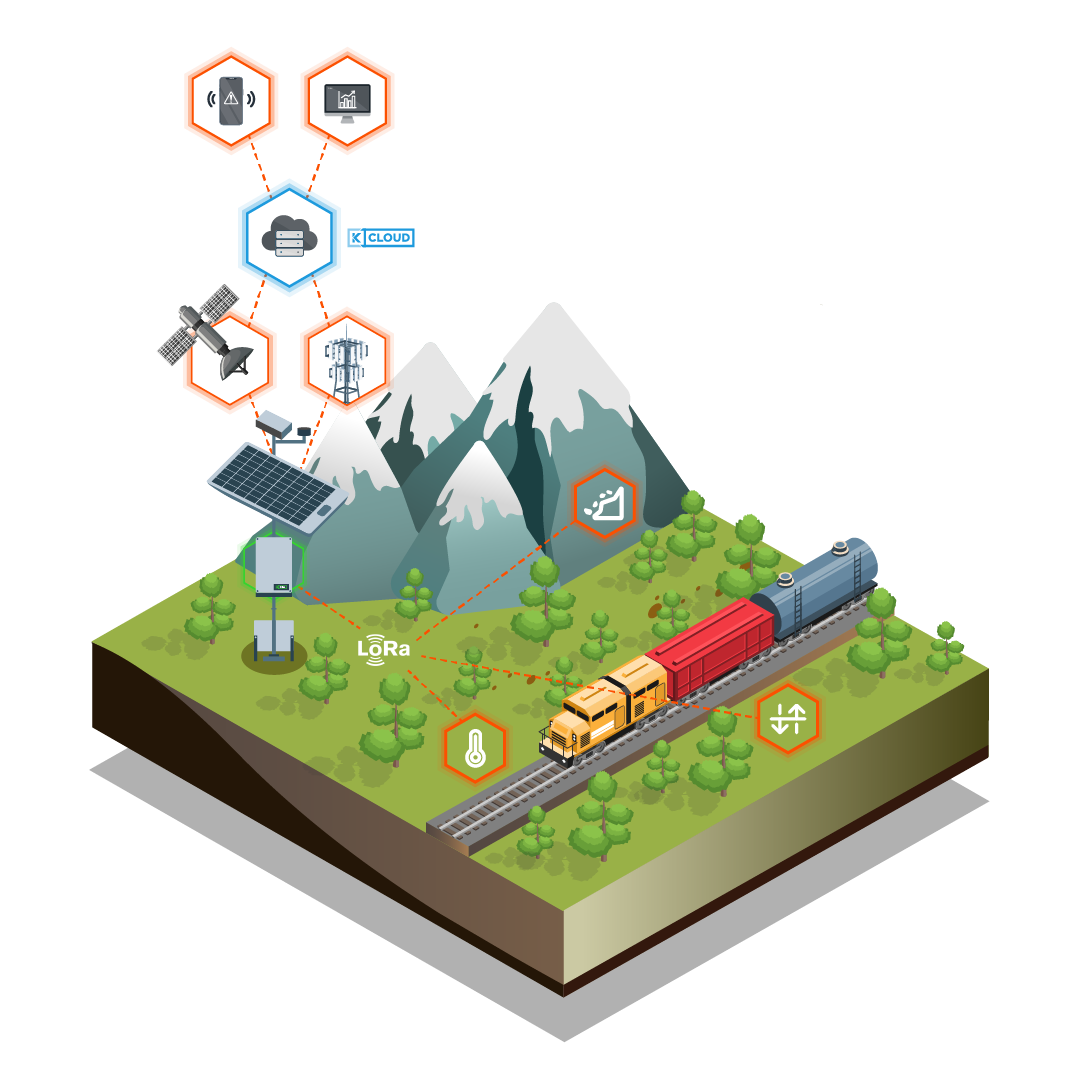 Secure digital railways
Smart sensors and devices can unlock significant opportunities, helping rail operators to combat aging assets, cost pressures, and increasing regulation. But how can you deploy such technologies at scale, to ensure they reach across your entire network?
Krucial CONNECT enables you to effectively digitize your railway network. By deploying IoT devices across your infrastructure, at scale, you can evolve your operations without the need for substantial infrastructure investment.
Get a business-wide view across all assets and infrastructure—moving or static
Become more resource and cost-efficient with predictive asset maintenance

Uncover key insights to inform investments in safety, operations, and passenger experience

Improve the efficiency, repeatability, and scalability of front-end operations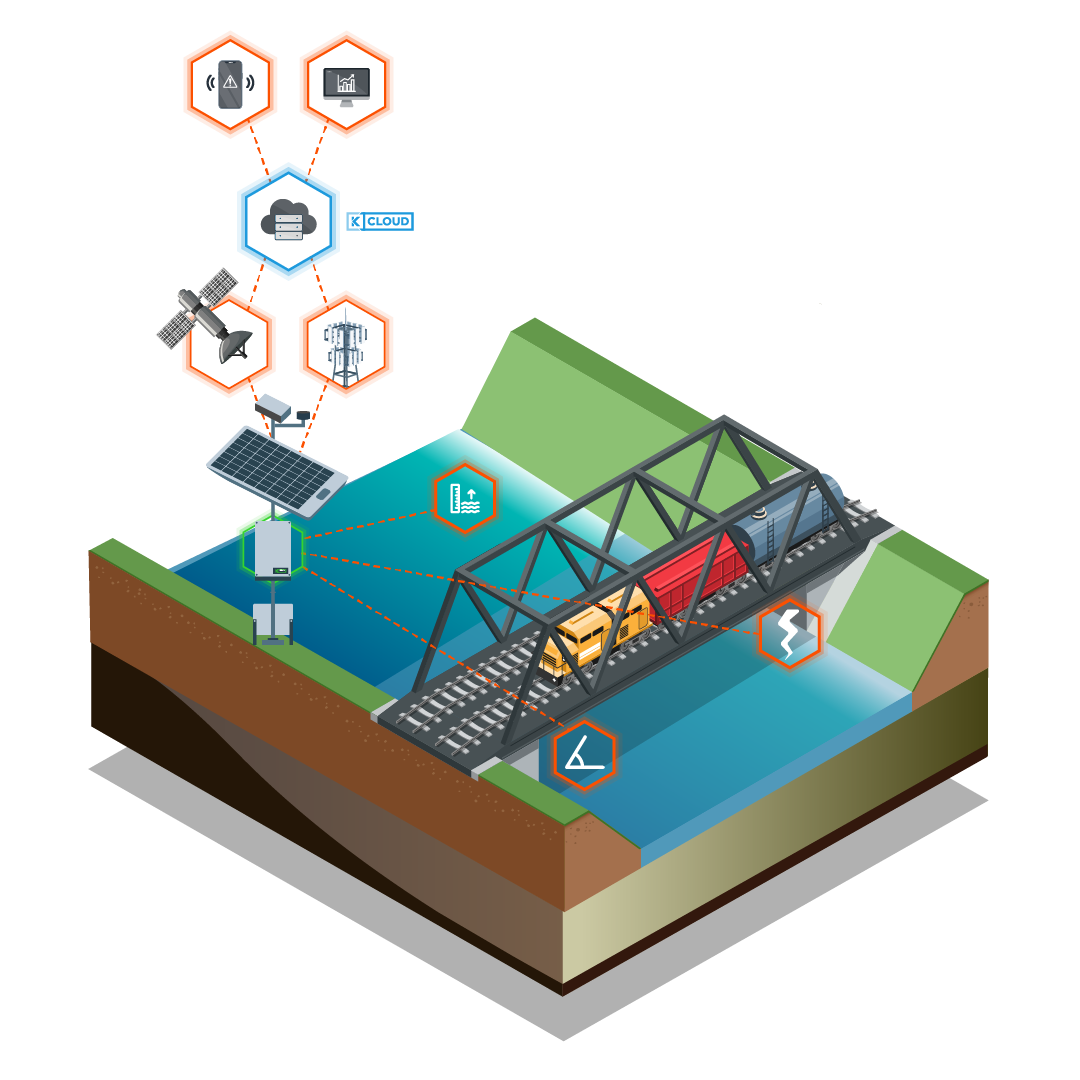 Ongoing infrastructure monitoring
Railway structures like bridges and tunnels are often situated in "blackspot" areas, where connectivity is unreliable. Or non-existent. This means that rather than using IoT technologies to gather data, infrastructure monitoring is mostly done through manual on-site inspections. Which are neither time nor cost efficient.
Krucial CONNECT enables you to get data back from your IoT devices, at scale. This enables rail operators to predict issues before they arise, and trade reactive infrastructure maintenance for proactive network maintenance. For good.
Deploy and gather data from all your IoT devices; whether on or off-grid

Reduce service disruptions with a data-driven approach to planning and prioritizing maintenance

Integrate with your wider business systems and databases to get visibility across operations

Raise levels of efficiency and workforce safety by reducing the need for manual maintenance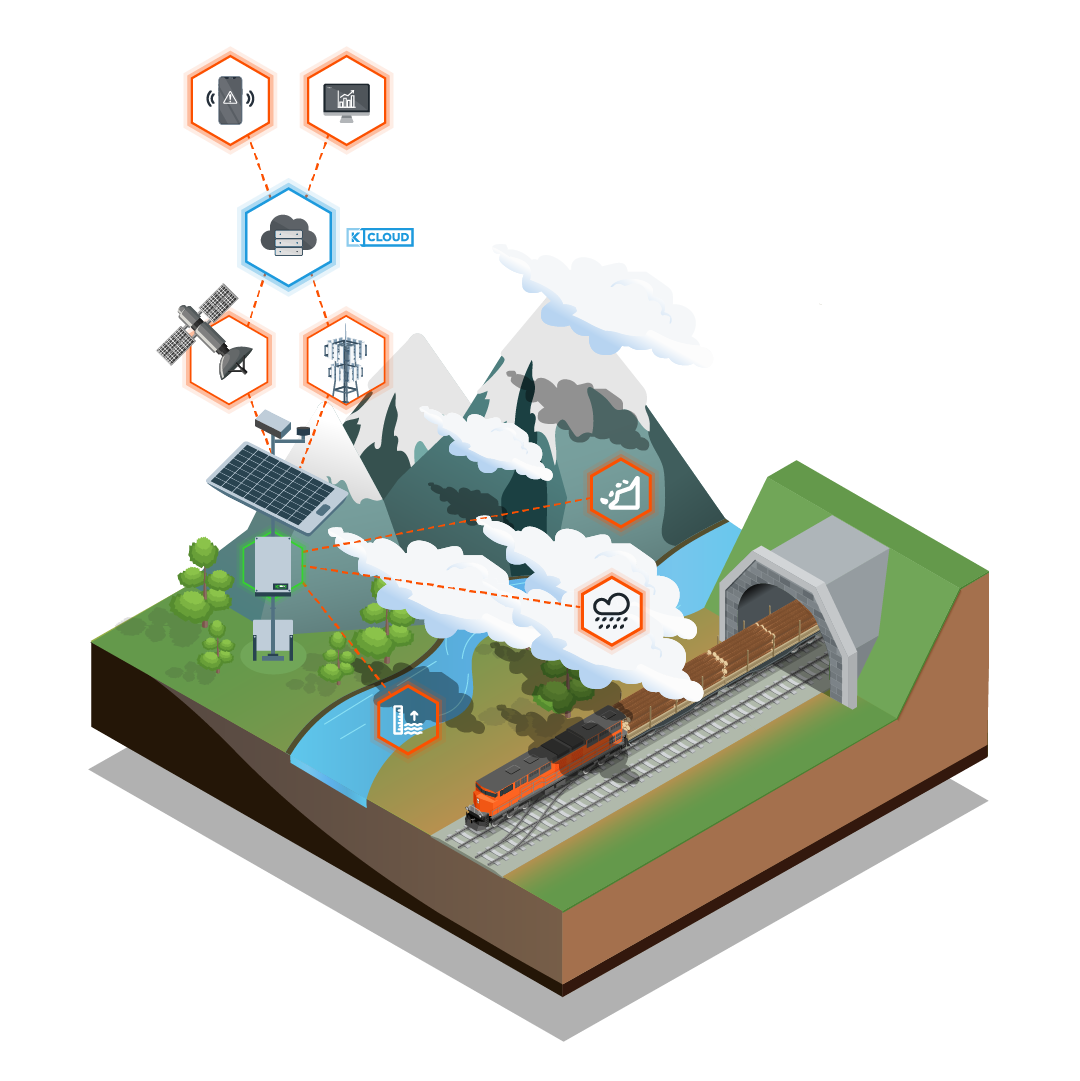 Environmental and Weather
If you can accurately monitor, measure and analyze environmental conditions, you can take predictive action based on historic trends. This means that when unexpected events happen, like bouts of harsh weather, you can keep your railway network running as planned.
Krucial CONNECT enables you to connect all your IoT devices and manage them centrally—no matter where they're located—so you can identify environmental or weather-related disruptions early, and take decisive action to address them.
Take preventive action to quickly neutralize on-track risks like flooding

Reduce weather-related impact on train car conditions and service interruptions

Minimize carbon emissions

through

targeted allocation of resources to required areas

Support predictive weather modelling using your IoT data