The agricultural sector is evolving. To keep pace and achieve smarter practices, operators must find a way to do more with less, so they can maximize the yield of every harvest.
In short, agricultural operators need to become more efficient. And achieving that requires access to accurate, timely data.
IoT devices are the key to making this happen. Every day, more technologies are helping farmers and agricultural operators reduce costs, eliminate manual tasks, monitor field conditions from anywhere, and close the gap between supply and demand.
But to access all these benefits, operators first need resilient and reliable connectivity.
Krucial Connect gives you reliable connectivity from anywhere in the world. No matter how harsh the environment, or remote the location.
And, it gives you a private secure drop-in network, so you can connect and manage IoT devices at scale, across your entire operation. Providing you with everything you need to achieve truly efficient farming practices.
Agriculture: how it works
Simply connect IoT devices, such as sensors, to securely transmit data via LoRaWAN from your assets, sites, infrastructure, and buildings. Krucial CONNECT automatically switches between satellite and cellular, so your operational data keeps flowing. Durable, futureproof, it can be deployed anywhere—even your more remote and hard-to-reach sites. And thanks to a robust API, you can easily integrate with internal systems and workflows, so you have the data you need to make informed business decisions. Fast.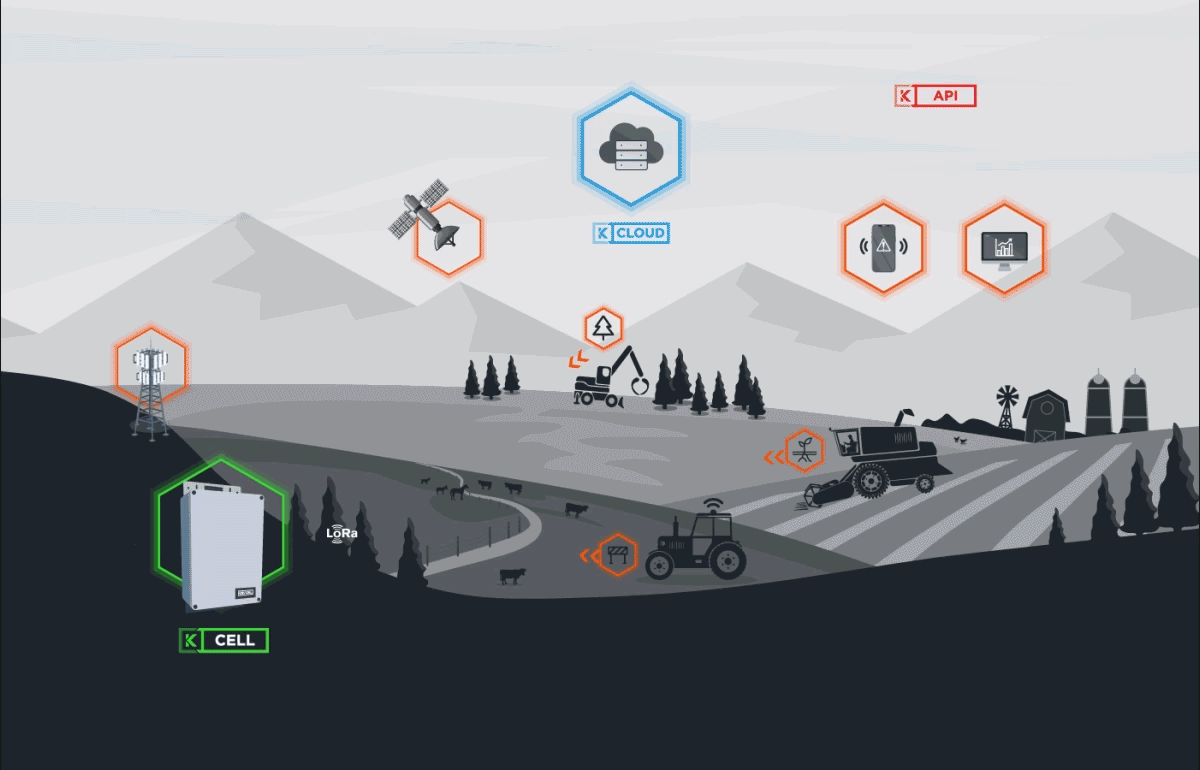 The benefits of Krucial Connect
Interoperable with in-house systems
Visibility of dispersed operations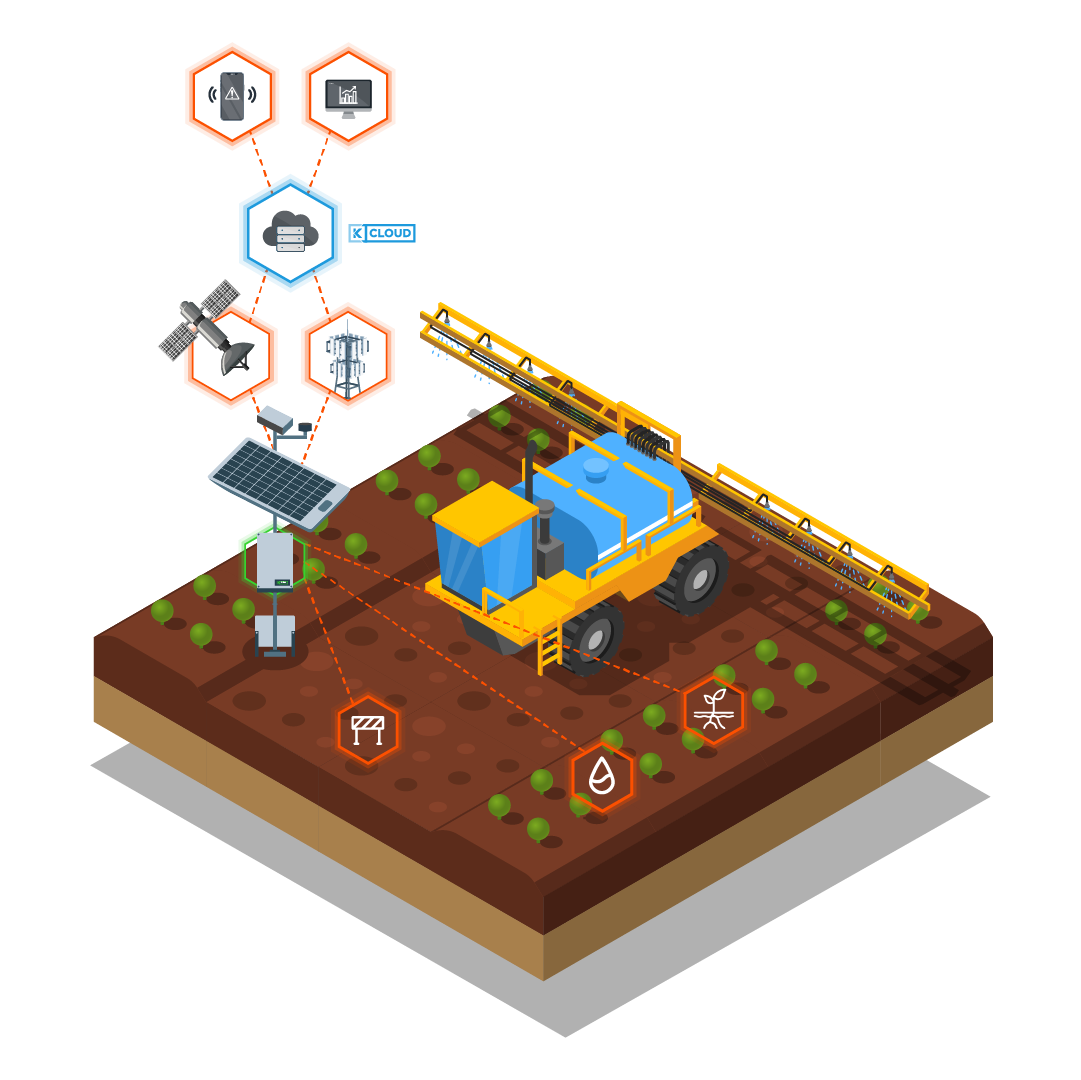 Precision farming
To be able to carry out effective precision farming, agricultural operators need quality data from multiple sources (such as remote sensors) to effectively maximize yield and efficiency, while minimizing overheads.
This is only possible with complete and accurate visibility of all the data assets across an agricultural operation.
Unfortunately, most farms are in locations too remote to have reliable network connectivity, which limits the quality of the data they can collect.
Krucial CONNECT makes precision farming possible by extending reliable, resilient connectivity to any location.
This keeps all your assets and smart devices connected, continuously transmitting accurate real-time data, no matter how remote your operation.
Drive fast, targeted decision-making based on real-time data on such things as crop conditions etc.
Achieve greater farming yield and sustainability credentials by adopting more accurate, data-driven practices
Support future equipment investment, with an in-depth view of current assets vs farm outputs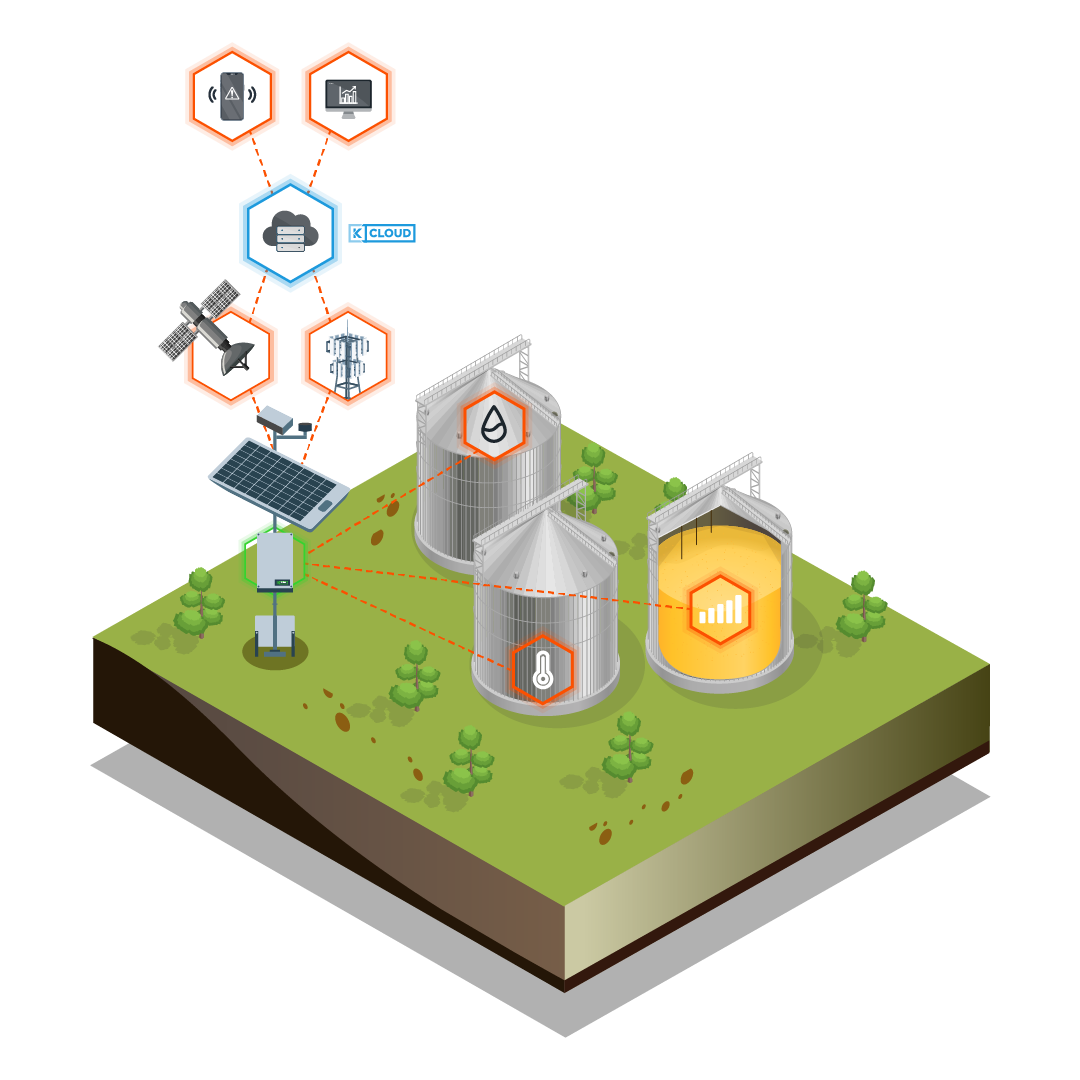 Seed and grain silo monitoring
For many farms, monitoring stock levels and quality of seed and grain is a manual operation, done by eye.
Over time, this results in poor logistical choices, which means higher costs, inconsistent productivity, and loss of stock—all of which can be prevented with the right measures.
Krucial CONNECT links to IoT devices deployed in your silos, so you can remotely monitor seed and grain stock. Giving you a crystal-clear picture of your operation, no matter where you are.
Preserve stock quality with accurate data on temperature and moisture
Reduce logistical costs with up-to-the-minute data on stock levels
Free up time and capacity by removing the need for manual checks
Reduce risks to workers by eliminating the need to climb silos for inspection purposes.