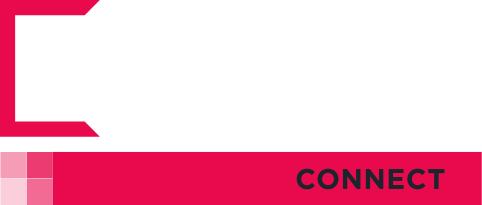 No more blindspots.
No more data lag.
Keep your mission-critical data flowing, even across your remote, hard-to-reach and off-grid sites.

By bringing together the best of satellite communications with the best of cellular technology, Krucial CONNECT gives you the resilient communications infrastructure you need.
If the cell network fails, satellite takes over. If the power goes down, or mains power isn't an option, there's a wide choice of built-in power sources. This is the secure, reliable bridge you need between your enterprise systems and IoT devices.
So, you always have the mission-critical intel you need to respond quickly, reduce risk and make informed business decisions.

Krucial CONNECT: how it works
Simply connect IoT devices, such as sensors, to securely transmit data via LoRaWAN from your assets, sites, infrastructure, and buildings. Krucial CONNECT automatically switches between satellite and cellular, so your operational data keeps flowing. Durable, futureproof, it can be deployed anywhere – even your more remote and hard-to-reach sites. And thanks to a robust API, you can easily integrate with internal systems and workflows, so you have the data you need to make informed business decisions—fast.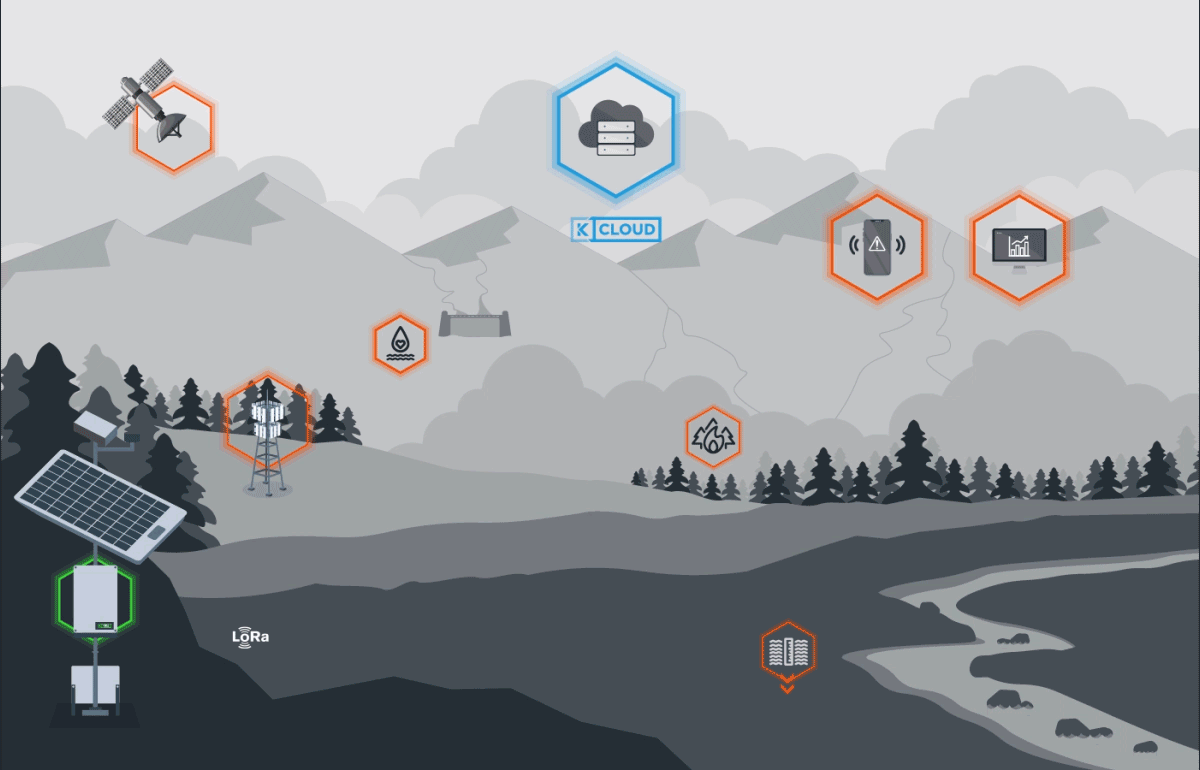 Resilient
No cellular signal? No problem. Our technology automatically switches from cellular to satellite connectivity. Maximizing uptime and minimizing data loss.
Robust
Our hardware is rated IP68 and UL50E for durability. It's waterproof, dust-tight, and purpose-built to stay that way. Even in the harshest conditions.
Scalable
We're platform-agnostic, meaning you can connect wirelessly to the largest range of out-the-box IoT devices on the market, for countless different uses.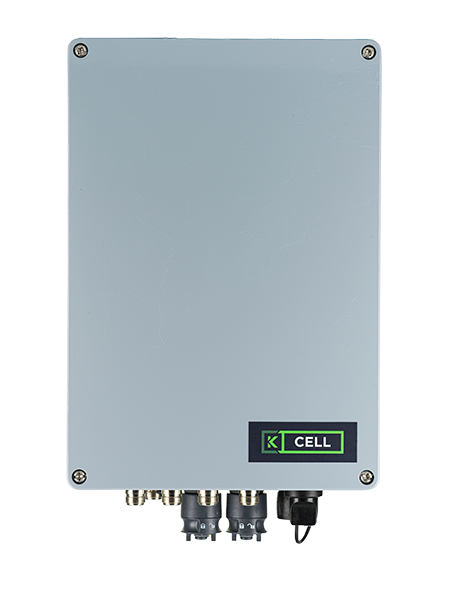 Adaptable
Powered by AC, DC, solar, wind or fuel cell, and with an integrated battery – Krucial Connect is built to work no matter what. Power cut? You're still connected.
Simple
Mount. Connect. Power on. Get set up in hours, not days. Installation and operation is simple and intuitive – no specialist tools or training required.
Secure
Across all locations and devices, our systems make sure your data is only ever accessed by the right people. And yes, we're IASME Gold certified.
K-Cell
LoRaWAN compatible as standard with other protocols available (contacts us for more information) for long range (<15km) smart device communications, with high signal penetration and low-power transmission as standard.
Multiple backhauls and intelligent switching between satellite and cellular connectivity provide exceptional resilience and reach. This makes for secure, reliable network connectivity, with minimal chances of downtime and data loss.
Can be deployed in off-grid, off-shore and remote locations without issue.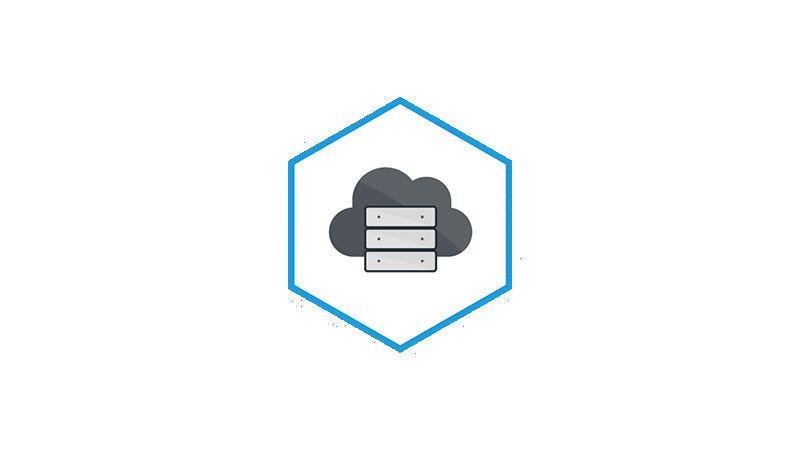 K-Cloud
K-Cloud receives the data transmitted by your smart devices, connects them seamlessly to the cloud, and gives you complete control over all your operational data. Across all assets and sites.
You can store and manage your data directly from our systems, or forward it on to your own, depending on what's best for your business.
Plus, we're IASME Gold certified, so you can rest assured that your data will be handled ethically and securely.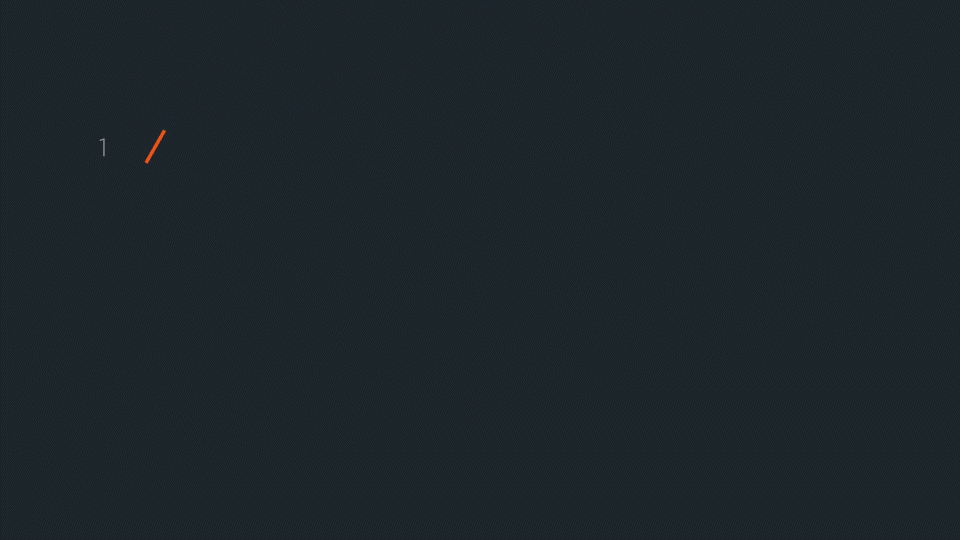 API
Our open API allows you to integrate the capabilities of Krucial CONNECT into your existing business infrastructure—with minimum complexity.
Simply register your gateways and IoT devices to begin forwarding your business-critical data to and from site. It really is that simple.
Making the inaccessible, accessible
Collect data from anywhere, no matter what, with a single workflow to fuel growth and scale your business operations.
The really technical stuff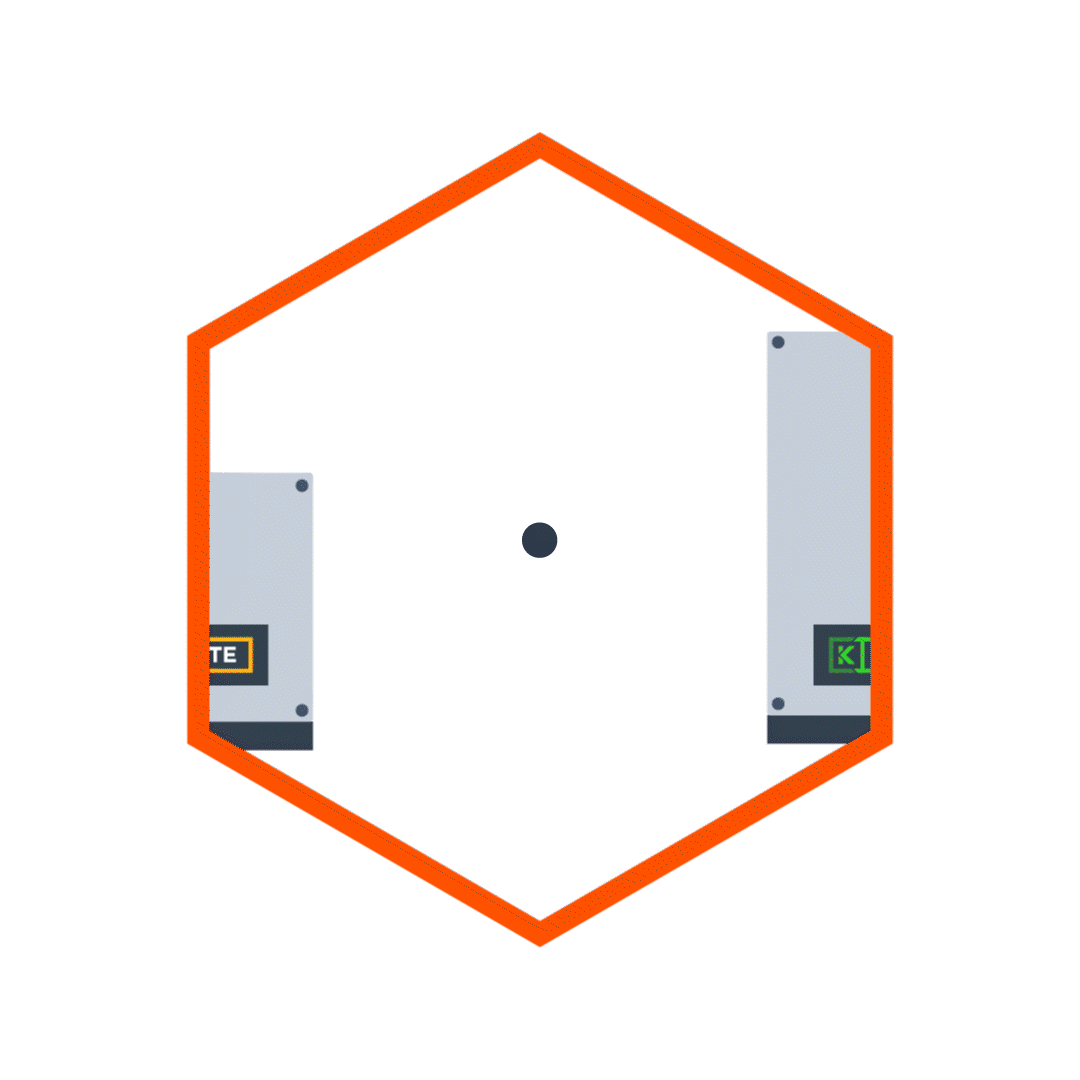 Device communication
Frequency: 868/915MHz
Range: <15km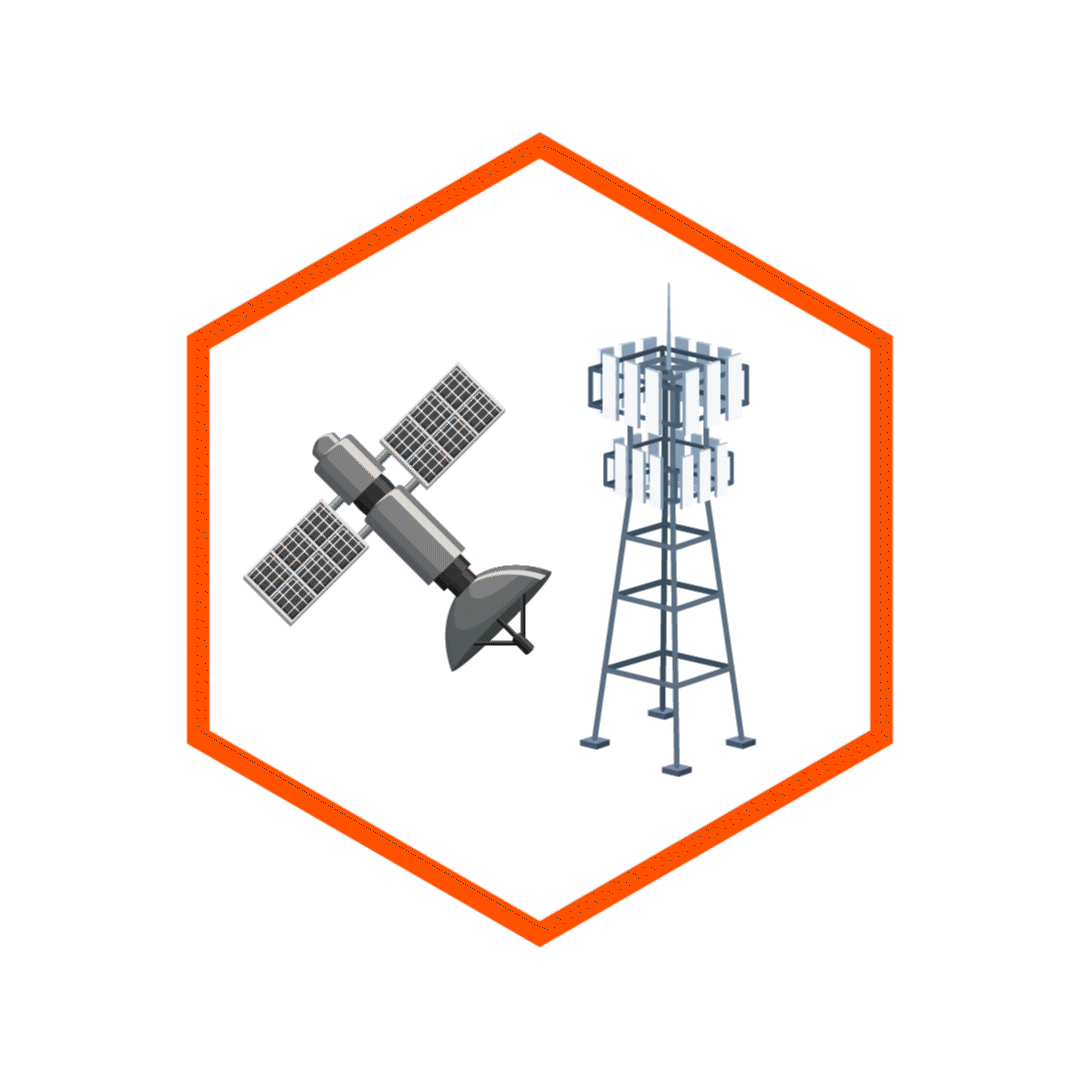 Multi-backhaul
Primary Cellular: NB-IoT / Cat-M
Secondary Cellular: EGPRS
Primary Satellite: Geostationary
Secondary Satellite: Low-Earth orbit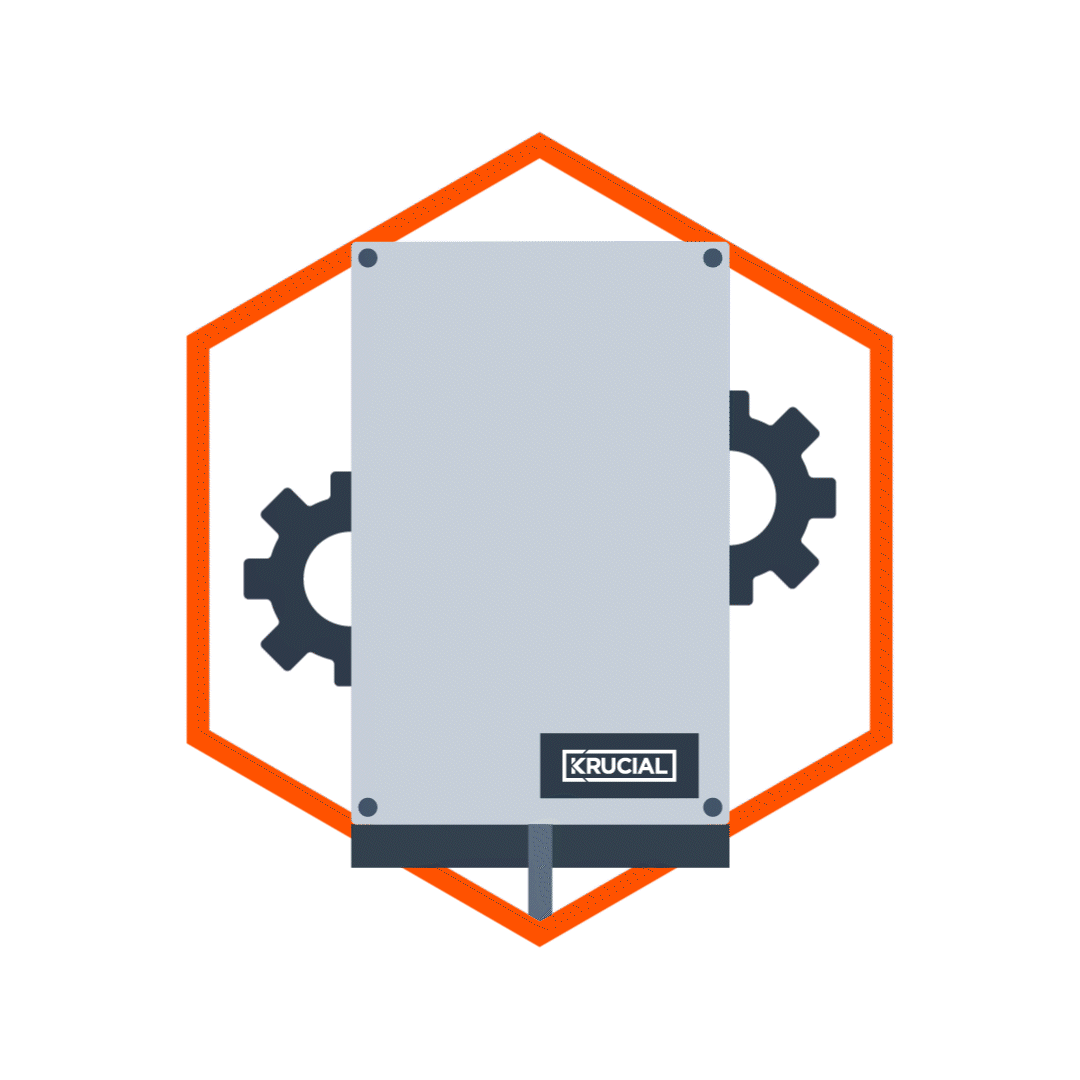 Hardware specifications
Mass: 9.2kg
Mounting: Wall and Pole
Power Input: AC 110-240V DC 12-24V
Battery Capacity: 29Ah
Power Draw: 3-6W (typ.) 35W (peak)
Certification: CE, FCC, ISED, RoHS