Digitization requires always-on connectivity
Whether you're in agriculture, logistics, or utilities, you need continuous access to quality operations data.
What if there's no cellular coverage? Or reliable mains power? What about extreme weather and natural disasters? How can you close the gap between your industrial assets and devices, and the enterprise systems which unlock new data-driven capabilities?

That's how you achieve a unified view of your operations, make informed decisions, and grow your business.
Krucial CONNECT seamlessly transmits data from IoT devices across your assets, sites and infrastructure—even those across remote, hard-to-reach sites—to your business systems. And connects you to your business data reliably and securely, anywhere.

By giving your network an added layer of resilience, Krucial CONNECT ensures that no matter what happens, you're covered. Throughout any eventuality, you can rest assured that your operational data will remain secure, intact, and continuously flowing back to you—24 hours a day.

See how our technology can be deployed for a wide range of industries and use cases
Where we make a Krucial difference
Krucial CONNECT can be integrated and deployed across a wide range of industries..
Why choose Krucial CONNECT?
Resilient
No cellular signal? No problem. Our technology automatically switches from cellular to satellite connectivity. Maximizing uptime and minimizing data loss.
Robust
Our hardware is rated IP68 and UL50E for durability. It's waterproof, dust-tight, and purpose-built to stay that way. Even in the harshest conditions.
Scalable
We're platform-agnostic, meaning you can connect wirelessly to the largest range of out-the-box IoT devices on the market, for countless different uses.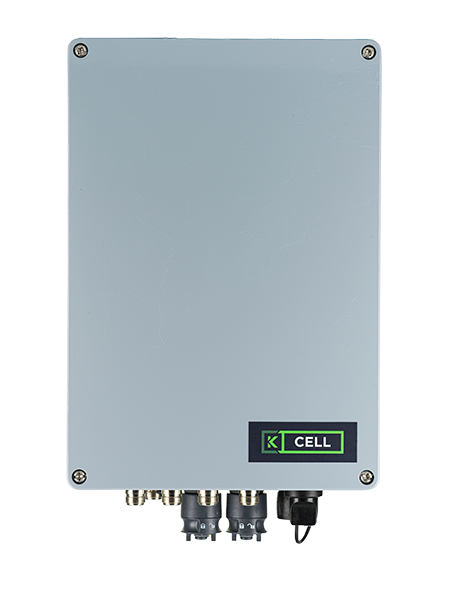 Adaptable
Powered by AC, DC, solar, wind or fuel cell, and with an integrated battery – Krucial Connect is built to work no matter what. Power cut? You're still connected.
Simple
Mount. Connect. Power on. Get set up in hours, not days. Installation and operation is simple and intuitive – no specialist tools or training required.
Secure
Across all locations and devices, our systems make sure your data is only ever accessed by the right people. And yes, we're IASME Gold certified.